Collegiate athletes, coaches paying more attention to mental health | Local News
11 min read
STATE COLLEGE, Penn. – Members of Penn State's women's soccer team gathered for a 6 a.m. practice the day after Stanford goalkeeper Katie Meyer died from suicide in early March.
Some players knew Meyer personally from attending soccer camps with her in the past; others could only relate to her from their shared experiences as Division I soccer players. 
They all felt the weight of the moment.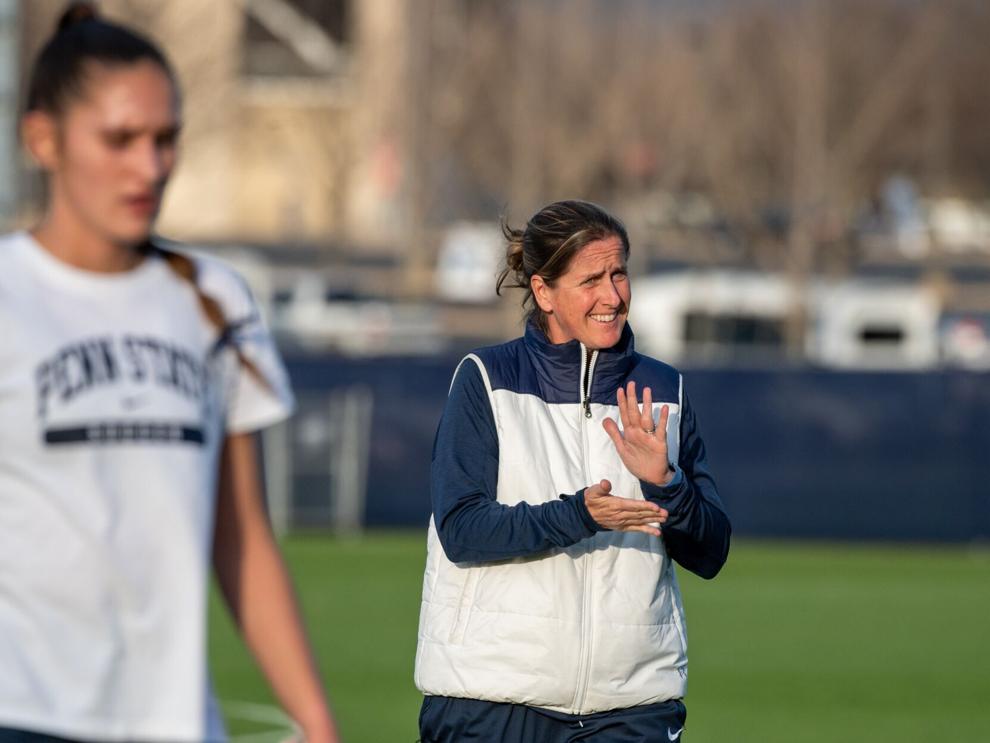 Penn State coach Erica Dambach and her staff gave players the option to process the significance of the loss and its impact on the soccer community.
"I walked in, and immediately, some of the girls who had known Katie, we all came together and went to talk to Coach (Dambach)," Penn State goalkeeper Katherine Asman said.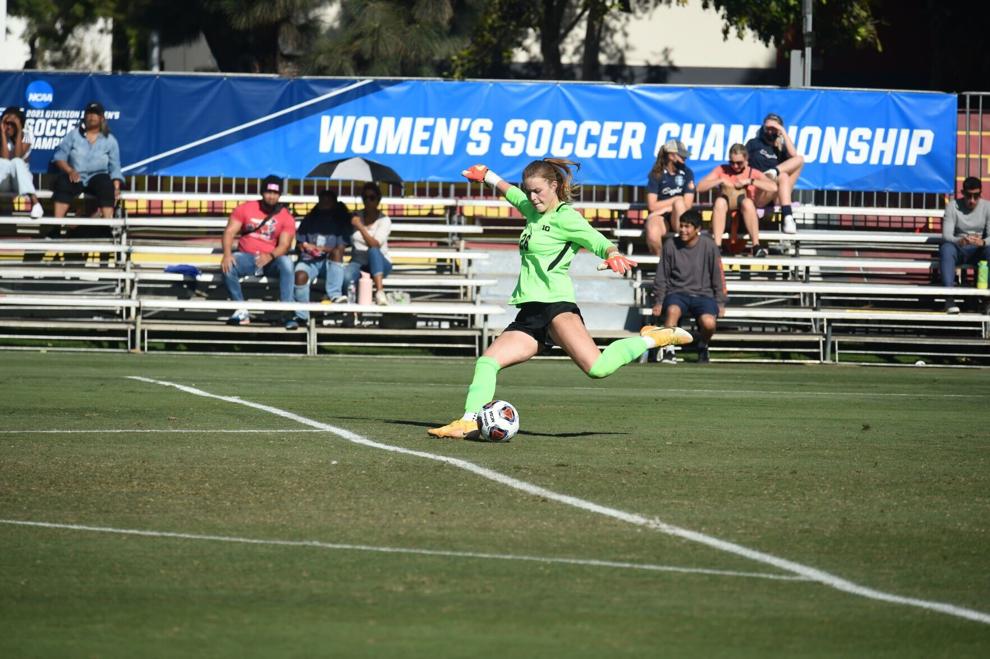 "It was like, 'If you need the day off, take the day off, we'll do whatever you need. We're going to address the team right now and have this conversation.' She talked to us. The whole coaching staff had a moment with us – we all talked. Following that, (the team) just had a conversation, all of us in a circle." 
Mental health awareness in the world of college athletics has become a growing priority for programs and conferences across the country.Over the past two years, conferences and schools have launched widespread initiatives and resources aimed at promoting mental health. 
 Student-athletes are asked to perform at the highest level on their respective playing fields. Fighting through physical ailments in the spirit of competition is seen as a sign of strength. 
But while bodily injuries can easily be seen and diagnosed with the eye, anxiety and depression are often invisible, unlike obvious physical bruises.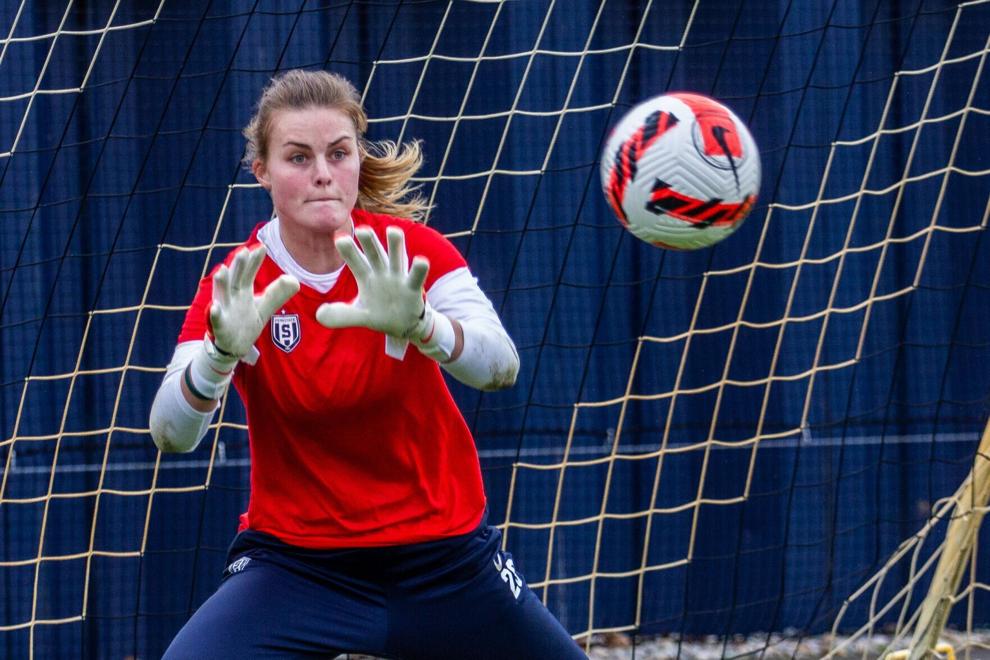 Asman said Meyer's death challenged Nittany Lions players to tackle the difficult topic of suicide — and to include it in conversations about mental health. 
She said she believes there is a stark difference between asking someone if they are OK versus asking the blunt and often uncomfortable question of if they are contemplating suicide.
"One thing that I think all of us looked at – the coaching staff and I in having open conversations with each other – is our language that we used before the semester was always, 'mental health awareness,'" Asman said.  
"We steered away so much from the actual conversation about suicide, and that really blunt question of, 'Are you having suicidal thoughts?'"
Mental health important for everyone
Regardless of sport or gender, the negative effects of mental health are an issue that indiscriminately impacts both student-athletes and their coaches.
"I don't think mental health discriminates between man, woman, race, student-athlete or non-student-athlete," Penn State baseball coach Rob Cooper said. "I think it's a societal issue. If you're human, there's a good chance you're going to struggle with it at some point and have to deal with it."
Cooper said he is well-aware of the demands and pressures of college athletics. He played collegiately at Sacramento City College and Miami (Florida) before embarking on his coaching career.
He said he experienced first-hand the paralyzing sensation depression can inflict on those in its grasp.
"I can remember when I first started suffering from depression," Cooper said. "For me, it was really bad. If I had to be somewhere at 9 o'clock in the morning, I had it planned out where I could stay under my covers until however long it would take for me to get there. It was bad."
Cooper recalled an encounter at one of his first coaching stops at a school he chose not to name when he first began experiencingsymptoms of depression. 
Cooper said he hadn't experienced those feelings as a player, so he didn't exactly know what it was that caused him to feel that way. But the effects were debilitating. 
After suffering his first episode of severe depression, he said he shared the experience with a fellow member of the coaching staff and was told to conceal it and not discuss his depression, as it could potentially stunt his budding coaching career.
"He grew up in a different era than I did," Cooper said. "It's not really until now, until this era, that we're all starting to talk about it."
A different game
Mason Mellott recently concluded his fifth and final season with Penn State's baseball program. The psychological nature of the sport, he said, lends itself to emotional highs and lows that can lead to a dark place if not recognized and treated carefully.
"Coach Cooper and the whole staff always gave us great information about resources we could reach out to if we were ever in a situation when we were in some trouble," Mellott said.
"Coop was always a great person to go to when dealing with those situations. He had struggled with stuff throughout his lifetime, as well, so he learned and understood how to deal with that stuff. He was a great person to always go to if you had questions on situations, or if you needed help through things."
Many changes
The college sports landscape has changed significantly since Cooper's playing days. Not only are athletic programs generating more revenue than ever, but the visibility of student-athletes has never been bigger. Social media platforms and wide television audiences have opened them up to more scrutiny that can negatively impact their mental health.   
"Student-athletes live a different life than everybody else, to be completely honest," Asman said. 
"The scrutiny that we're placed under, the challenges that we face in everything that we do. The idea that we're continuously under a microscope. Everything that we do, what we post on social media, is all seen and questioned, and rightfully so. But I think there's a next step that we can take for student-athletes."
Mellott said although he didn't, other players during his time who might have had their struggles with mental health benefited by having a coach who could not only empathize with them but who facilitated an environment in which conversations about mental health and depression were encouraged.
"Having (Cooper) continue to speak about the resources we have at Penn State, and just all of the opportunities we have to help you if you are dealing with that, I feel was great," Mellott said. "And it did help a lot of people."
Shifts in attitudes
Asman said she believes one way to address mental health among student-athletes is to start viewing it in the same light as physical injuries.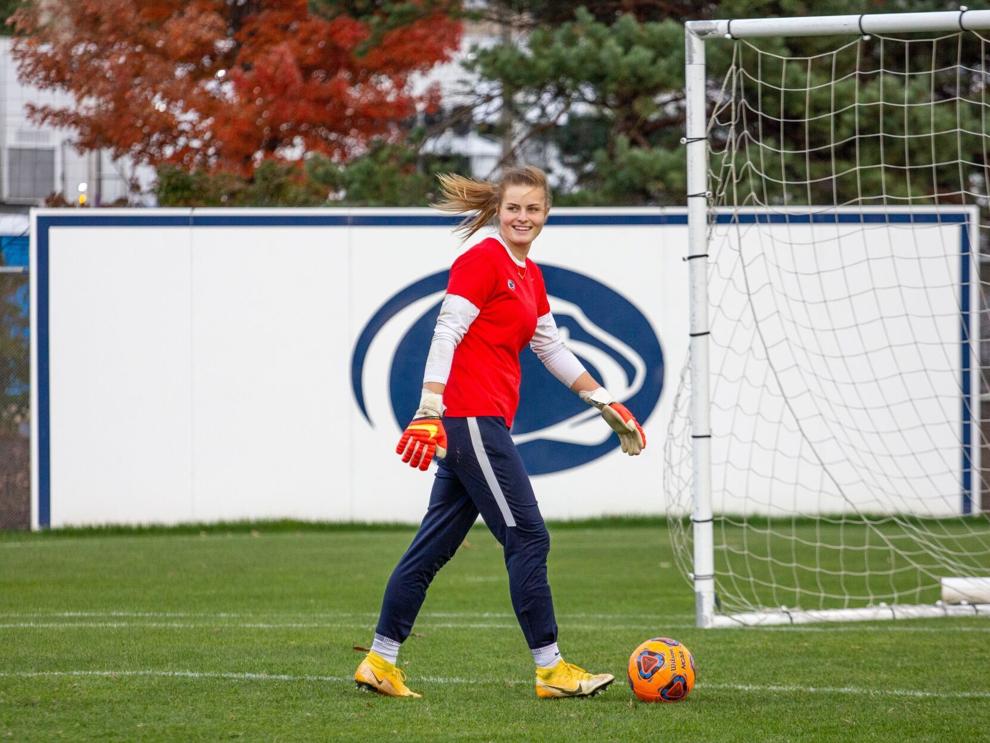 "It's like any bone, any ligament, any muscle that's hurting," Asman said. "You need to help it. It's going further to help people understand. We do a lot of rehab, so that's one way to create this transition to people. Therapy — those conversations — is rehab. We're told to be resilient. We're told to allow things to roll off our backs, which I understand. But … in letting things roll off your back, you need help doing that sometimes."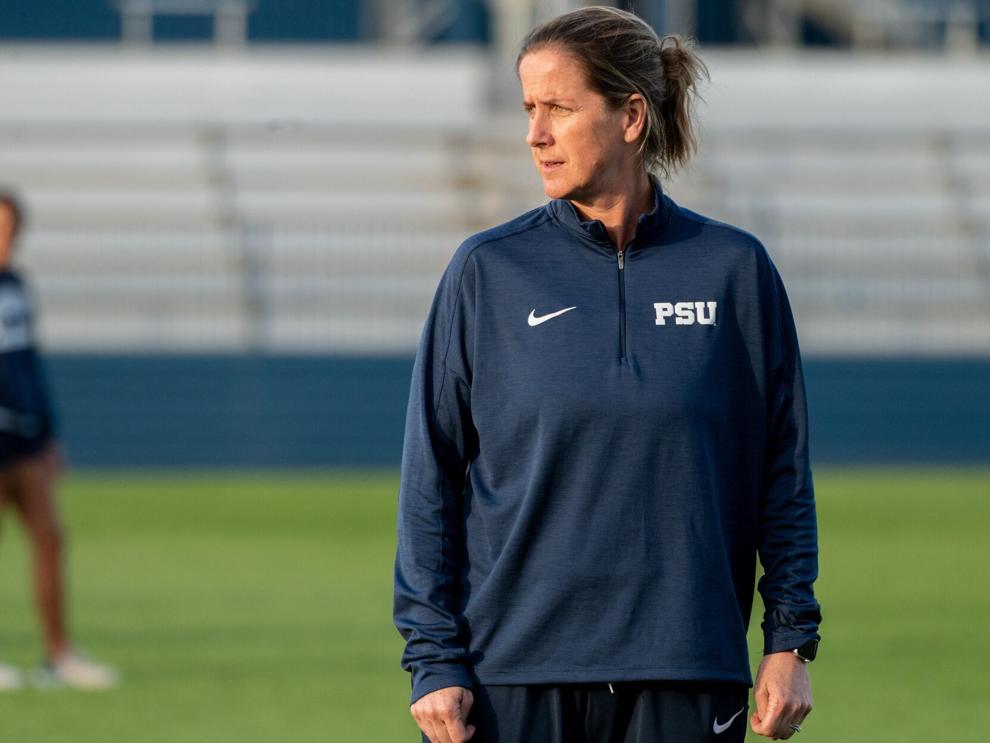 Since arriving at State College in 2007, Dambach has had plenty of success. After beginning her coaching career as an assistant at Bucknell and leading programs at Dartmouth and Harvard, she helped Penn State bring home the program's first national title in 2015. The five-time Big Ten Coach of the Year has found ways to get the most out of her players while fostering an environment where mental health isn't just openly discussed — it's encouraged.
Asman, who said she has had her fair share of mental health struggles, has blossomed into a leader for the Nittany Lions since joining the program in 2018. Dambach's attitude toward her athletes' psychological wellbeing has only aided her development, Asman said.
"To me, that's strength and that's toughness, rather than, 'Just deal with it,'" Dambach said. "To me, that's not the approach that I'm looking for. Strength is when people are willing to ask for help — we all need help at different times in our lives and in different ways. Hopefully, we've created an environment where (they) feel comfortable enough (to know) that you asking for help will be perceived as a sign of strength."
The 15th-year coach said she isn't naive, though. She understands college athletics have transformed into a big business throughout the past decade, and with that comes heavy pressure for students to compete and produce at a high level — both athletically and academically.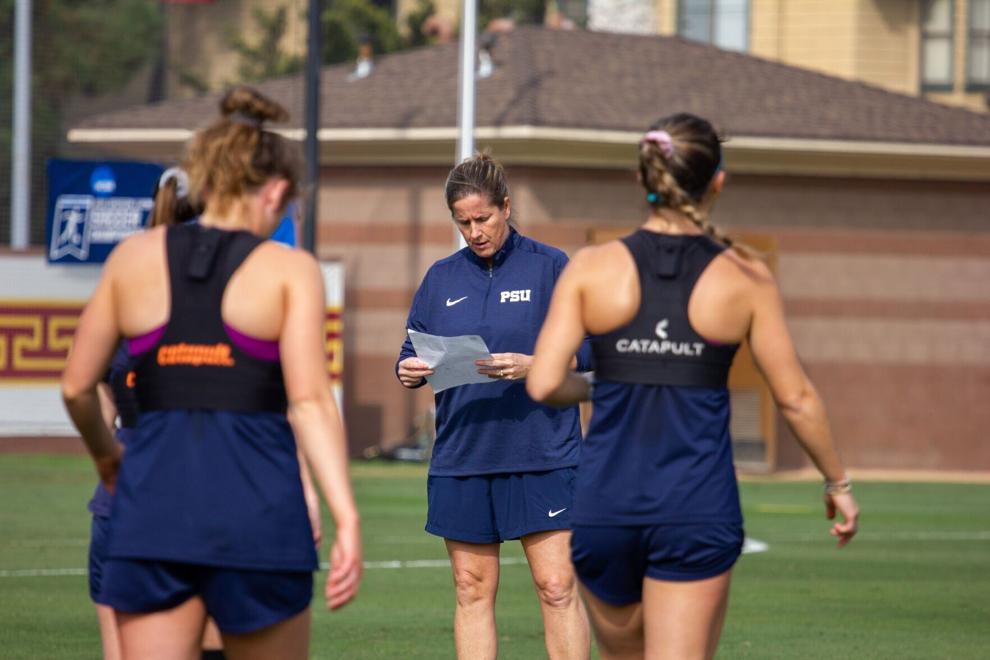 However, Dambach said she feels the framework and ability to offer emotional support for student-athletes must match those demands.
"With these types of pressures comes the need for coaches who can help with the technical and tactical aspects," she said, "and we need experts to deal with the psychological aspects. That's all a part of the human and the student-athlete."
In part because of his personal experience with depression and that encounter decades ago, Cooper said he embraces every opportunity to discuss mental health with his players and anyone willing to listen. 
On multiple occasions every season, Cooper said he speaks with his teams about his experiences with depression. And after every tragedy in which a student-athlete dies because of suicide, Cooper prints a copy of the article and reads it to his players.
"For males, especially male athletes, right, wrong, or indifferent, the majority of us are taught, 'To be a man, you have to be tough. To be a man, you can't complain,'" Cooper said. "Athletes (are taught), 'Suck it up and get over it' … The greatest form of mental toughness is being able to ask for help."
Institutional involvement
In 2020, the Big Ten launched several mental health initiatives as one of Kevin Warren's first orders of business as commissioner. The Big Ten Mental Health and Wellness Cabinet was formed as a result, and each of the conference's 14 schools is represented by two cabinet members.
"This is a complex and stressful time in our society and the mental health and wellness of our Big Ten family is a critical component of our focus," Warren said when announcing the initiative. 
Representing Penn State on the cabinet is Dr. Nicole DeFerrari.
The Pittsburgh native joined Penn State's Counseling and Psychological Services staff in 2020, where she serves as the program's intercollegiate athletics psychologist and coordinator of athlete services. As part of this role, DeFerrari helps student-athletes confront a variety of life difficulties, ranging from family issues to clinically diagnosable mental health concerns. She's seen the increased awareness nationally regarding mental health help normalize the topic among Penn State's student-athletes.
"One of my favorite parts about being a sports psychologist is when I get a referral from one of my students to one of their teammates. So at that individual level, they're spreading awareness to each other about the help they're receiving," DeFerrari said.
Last year the Big Ten brought on former Ohio State team physician Dr. James Borchers as its first chief medical officer. 
While Borchers didn't serve in his current role when the Big Ten launched its mental health initiative two years ago, he's expressed a commitment to working with the schools' cabinet members and student-athletes to ensure the issue remains a priority. "I think the student-athletes appreciate the effort that's gone into the initiative," Borchers said.
At Penn State, CAPS provides individual and group therapy. Text-based mental health coaching options, teletherapy and medication, among other services, are offered.
The department sees roughly 14 to 15% of Nittany Lions student-athletes every academic year. CAPS didn't release statistical data on that percentage by gender.
"We feel really good about that number," DeFerrari said. "And when I think about that, I think about how our normalization processes are impacting their willingness to come in and see us for care."
CAPS also offers referrals to outside mental health providers, and Penn State student-athletes — first-years or transfers — are required to complete a mental health pre-participation screener during their first semester on campus. This provides the department with baseline mental health information on each athlete and helps it tailor specific services to the needs of individuals.
With the help of the Big Ten's mental health initiative and efforts from its schools, Borchers hopes the mental health of student-athletes is factored into the equation when establishing benchmarks for their success — on and off the playing field.
"I think what we've seen change is (the realization that) there's not a path forward where you're not addressing the mental health and wellbeing of student-athletes and those who are interacting with them," he said. "And the recognition that this is not a turn-the-page topic — that this is a primary focus for the success of sport has really been amplified.
"And I think the programming, the campaigns, the ability to be proactive in that space is something that everyone is realizing is going to drive success in the future."
Staying power
In the month following Meyer's suicide, Wisconsin distance runner Sarah Shulze and James Madison softball star Lauren Bernett also died from suicide. Their deaths again shined a light on the pressures and demands placed on student-athletes, Asman said.
And, once again, it underscored Asman's assertion that the topic of suicide should be included when discussing mental health.
"I think it's so hard because, in my opinion, they are two separate conversations right now, and we need to form them to be one," Asman said. "That's something we've done so well this past semester – is having that conversation… For us, that's been the biggest adjustment, is trying to break down those barriers that that conversation is hard. That's what I love about our staff, that's what they're trying to do."
There are more than 800 women and men student-athletes on Penn State's campus. DeFerrari is the program's primary contact for clinical mental health concerns, but CAPS also employs 35 full-time staffers, 15 adjunct staffers and a handful of American Psychological Association-accredited trainees.
Both Cooper and Asman believe Penn State's student-athlete community and other schools would greatly benefit from additional student-athlete-specific therapists and other resources.
"The problem is, and this is not just Penn State, it's every university and probably high schools, as well, but they need more people," Cooper said. "They're so short-staffed compared to the demand."
After all, recent events have made it clear that there's plenty of work to be done.
"To continue to educate (NCAA decision-makers) is huge," Asman said. "Because to be honest, you could sit on an NCAA board that's making decisions, and maybe you used to be a student-athlete, but that was decades ago, and who we are and what we face in today's age is so different."